Harley Tail light Bracket Support
I was cleaning my bike up the other night to prepare it for our tour this week. As I was looking around under the trunk, I saw the end of the bolt that holds the trunk to the trunk rack. Then, I looked at the proximity of THAT to the license plate bracket. Then, an idea happened. The best part is I only had to buy like $1.00 worth of parts. I had a package of National brand "L" brackets that are 2 1/2" x 1/2' wide. These are commonly used to repair windows and doors that are getting weak in the joints. Bent one end over to make a tab to mount to the trunk bolt. Then, removed the license plate and marked and drilled a hole where my license plate goes. Then, I painted the brackets flat black to kind of hide them and blend them in with the plastic part that hangs under the trunk. Then, I used the only parts I needed to buy- two 6mm metric nuts to secure the bracket to the trunk bolt. Pictures below.
Harley Tail light before new support: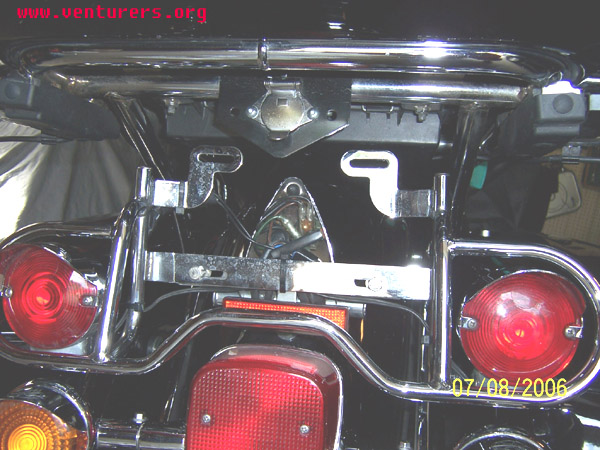 Handmade bracket supports installed.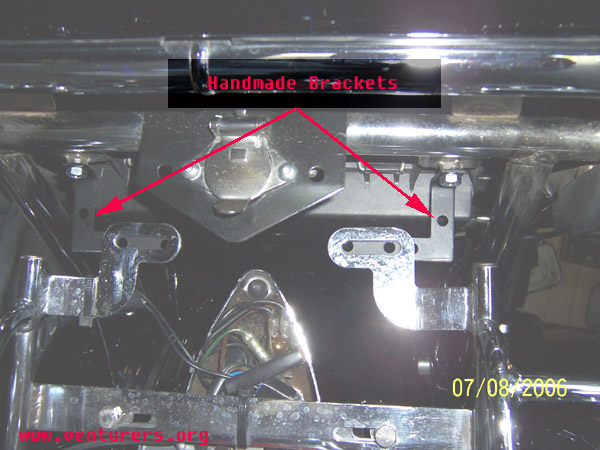 Bracket supports after painting: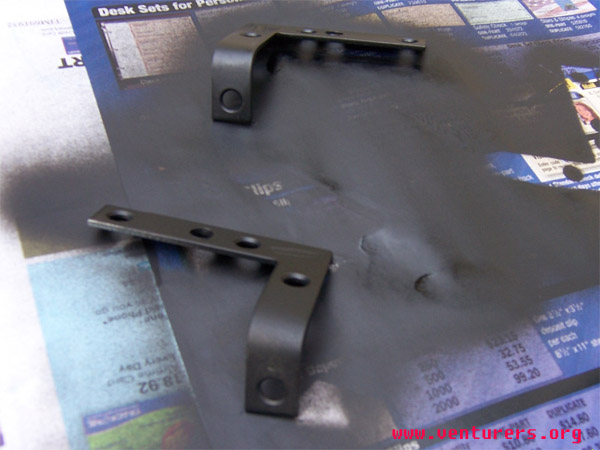 After everything back together: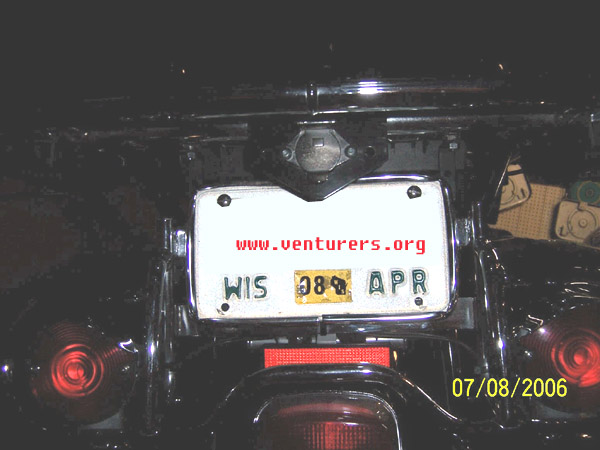 Last update: 01:07 AM Monday, July 10, 2006