This question comes up occasionally from new owners. I thought maybe this would be helpful. Also, I sometimes forget which way is loosening. :)
There have been many reports of owners breaking off the studs that hold the seat on, so use care when loosening and tightening the seat nuts.
The seat is held on by two nuts located on each side of the seat towards the front of the seat. These nuts can be removed with either a 6mm hexx wrench, or 10mm open end wrench. - Gary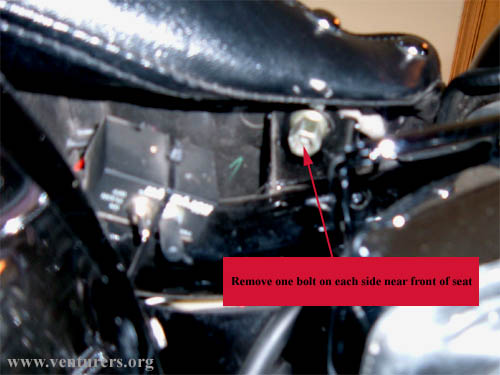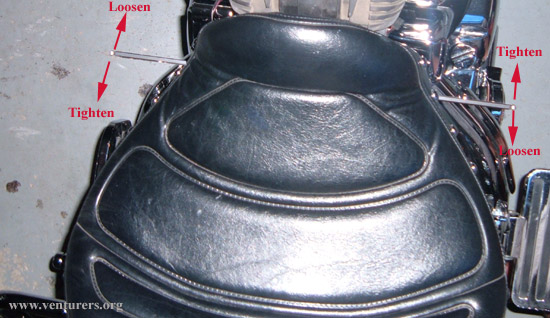 To re-install, align seat so that the studs go back into the holes and tighten the bolts to 62 in.-lb. Be careful as these studs have been known to break off if over tightened!
---
Last update: 07:08 PM Thursday, February 17, 2005