Not a member? Join Today to see why so many say they are Proud to be a Venturer!
RSV Trunk Lid Support Mod
Author: v4her
Views: 9887 Votes: 10
Print
After having the original trunk stay bend several times, I saw a post for replacing the original single stay with a pair of gas pressure struts. Few details were provided in that original post other than preliminary materials. After some experimentation and retries, this is the 'finish' product. Painting of the fabricated aluminum is optional.

Materials List:
2 ea. NAPA BK.819-5582 40# gas trunk struts
OR
2 ea NAPA BK.819-5620 20# gas trunk struts
4 ea. NAPA 735-3607 10MM ball stud w/ 8mm thread
4 ea 8mm nuts
1 ea. 1-1/2 x 1-1/2 x 1/8 aluminum angle, available at Lowes or Home Depot
1 ea. 3/4 x 3/4 square aluminum

The aluminum pieces are sold in 3 foot lengths and will need to be cut and drilled as shown in the working drawings below. The draw shows the right side, but should be reversed for the left side mount.

I started with the 20# struts as recommended in the original post, but you may find you need 40# struts if you have the trunk rack & spoiler like I do.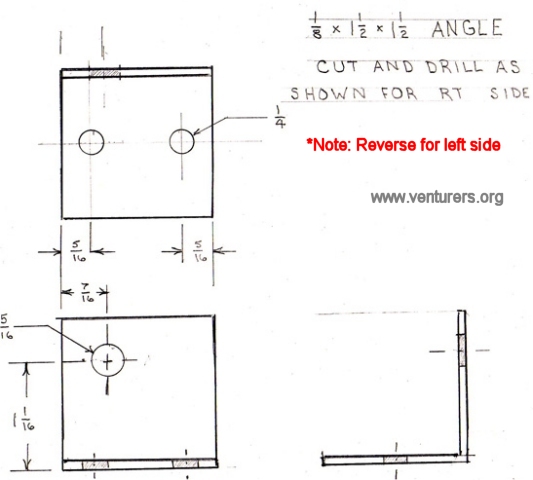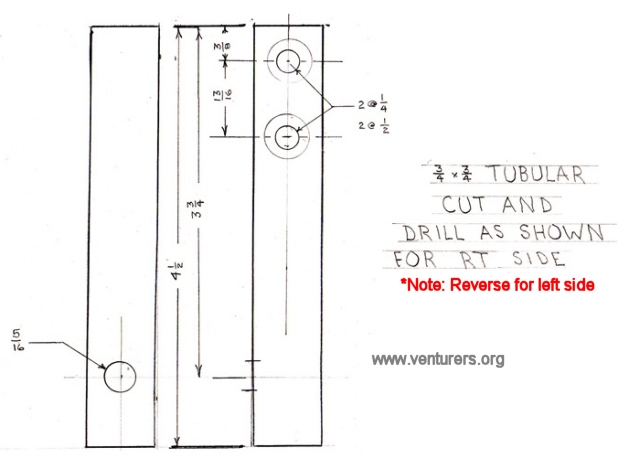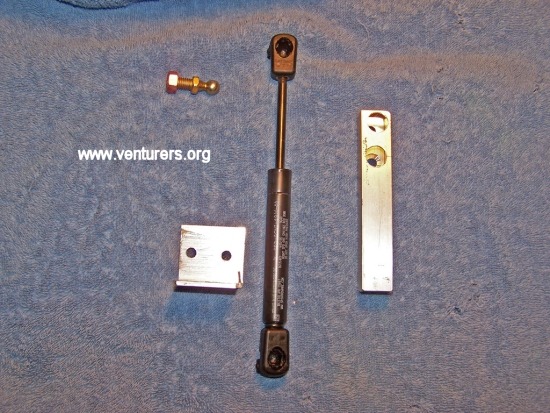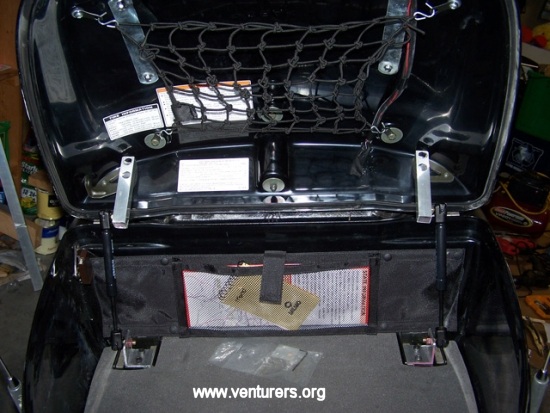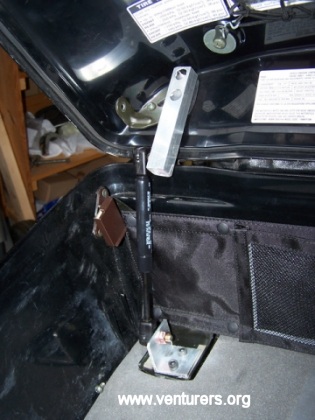 Last update: 11:28 AM Thursday, March 15, 2007


---
Not a member? Join Today to see why so many say they are Proud to be a Venturer!

Copyright © 2000-2013 The Venturers, Inc.
All Rights Reserved
All material on webpages under the domain venturers.org, is the property of The Venturers, Inc. These materials are protected by copyright and other intellectual property laws. You may not reproduce or retransmit the materials, in whole or in part, in any manner, without the prior written consent of The Venturers, Inc. The free information contained herein is offered in the spirit of helping others and any action or advice taken from these pages is the sole responsibility of the receiver.