Tightening Loose Passenger Floorboards
---
After being moved up and down several hundred times, some may find that in time, their passenger floorboards seem to get loose and fall down even when hitting mild bumps.
Following is a solution that seems to have worked well for me.
I took the floorboards off by removing the locking clip and pulling the pin that holds the board to the mount. Be careful as there is a little spring and a BB in the side you could lose easily. (see photo).


I put the spring into a vise and using plyers, stretched the spring just a bit to give it more force.


I enlarged the top hole in the piece that the BB slides against so that the upper locking position was more certain. I drilled to 5/32" which seemed to work well for me.


I added a thin washer to the side opposite the spring and BB. This was just to tighten things up a bit.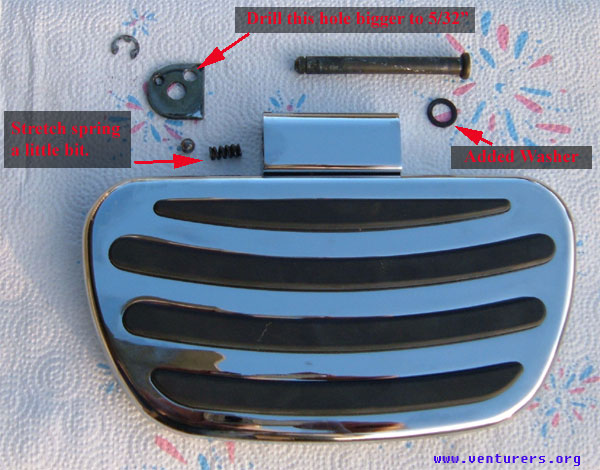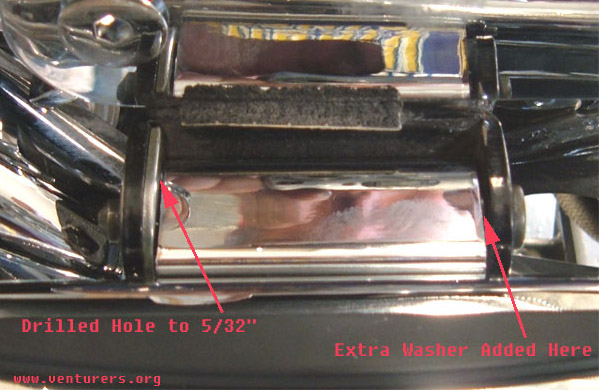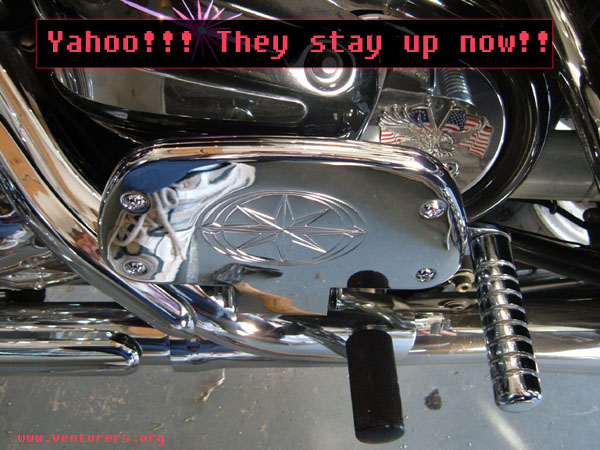 End result? Everything works as it should. Boards go all the way up. They lock upright with authority now and I suspect if I hit a bump big enough to bring these down, it will most likely buck me off as well.
Gary Mace (Venturous)
Member #828
Last update: 10:40 AM Sunday, April 30, 2006