One of the most common complaints from new Royal Star Venture owners is that the saddlebag latches are hard to open.
This is due to the fact that the latch mechanism is not greased at the factory and most dealers do not do it. The fix is quite easy.
First, remove the black plastic cover inside the saddlebag to reveal the latch mechanism. There are three snap fasteners holding this cover on.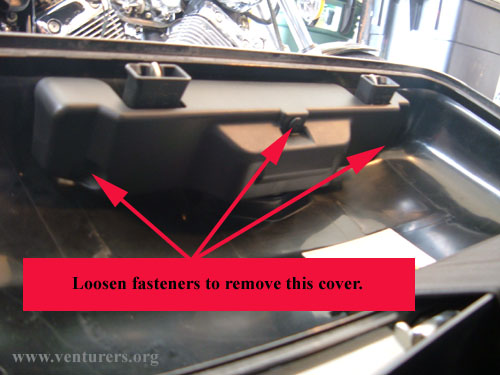 Next, apply a good lithium grease to the three points shown in the photo below: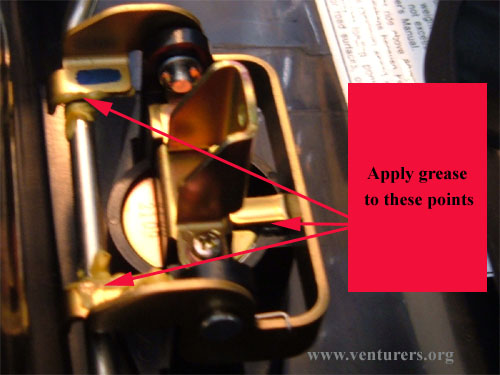 Re-Assemble the plastic cover and the latch should now operate much easier.
Last update: 11:38 AM Saturday, October 2, 2004