Fix for missing rear PTT button
I guess I didn't loctite mine enough because the passenger PTT button worked itself off somewhere between Spearfish and Sioux Falls.

Here's a $1.12 fix that required one stop at an ACE hardware:

#2 round-head screw (3/8 inch long). This is an SAE screw, not metric (Clarion sub-assembly?). ! I think the thread is a 52 or 56 (can't remember - but ACE carries only one thread in a #2 screw).

2 #2 washers and a nut (from the same bin).

(All of the above came from a drawer labeled 'subminiature machine screws'.)

In another bin you can find a black screw cap for a #4 screw, and a clear 'base' for a #4 round screw (not the one for a countersunk or 'recessed' screw).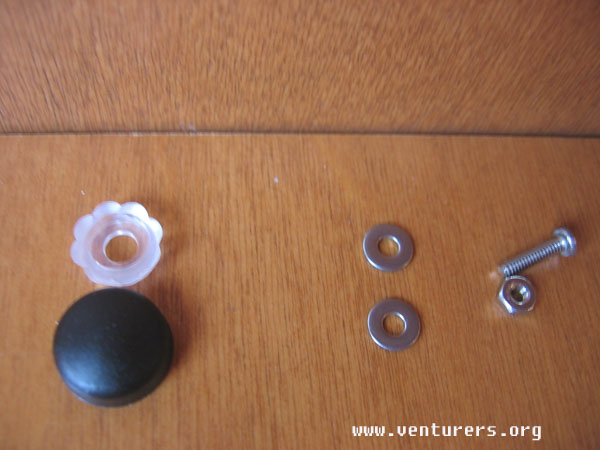 You slip the screw into this base (washer on each side) and secure it with the nut (lock those threads with something!!!). Screw this assembly into the bike until it snugs (lock those threads with something!!!), and snap the black plastic cap onto the clear base. The button is a really tight fit on the base, so don't stop until you hear/feel it really snap into place.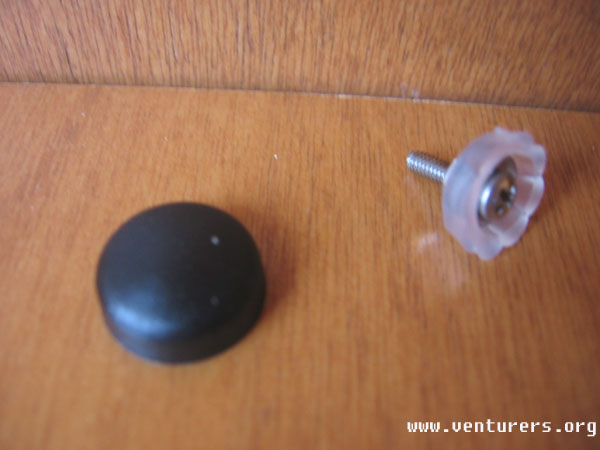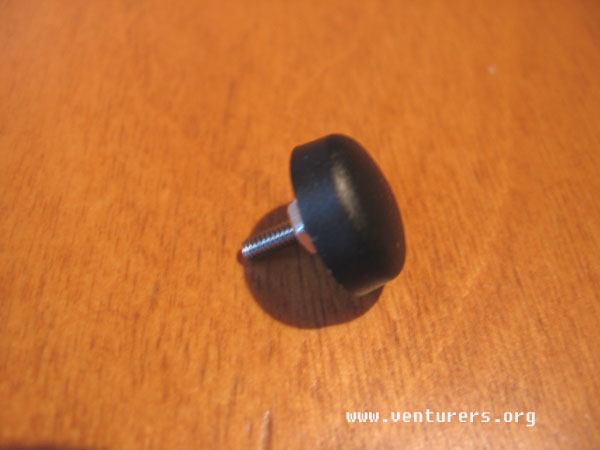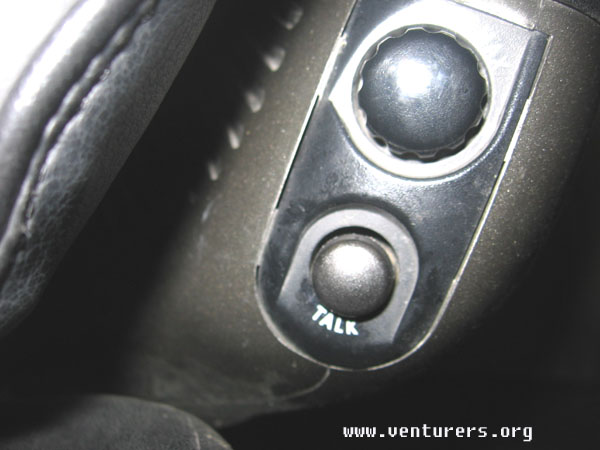 TAC Update: Replacement buttons and knobs were not available seperately at the time this article was first posted. At that time the entire rear controller had to be replaced at great expense to get new knobs, or you could perform this fix. Recently Yamaha has listed the buttons and knobs seperately for purchase at a much more reasonable cost. Part numbers are listed below:
4XY-88137-00-00 KNOB

4XY-88157-00-00 BUTTON
Last update: 01:40 AM Tuesday, May 26, 2009