Red: permanent fused power (direct from battery or other permanent power wire) Ensure this is fused. (I assume this maintains the channels and settings). Refer to Clymer manual page 482 and 481. This wire is labeled red/green from the CB unit. As you will see, the red/green on page 481 is represented by the code "E" and connects to permanent fused power.


Red/Black: this wire goes to a power supply that is activated when the ignition is turned on. (tail lights, other stereo power wires etc) I used the plug that sits to the left side of the battery and is called an auxiliary plug (it is a white two wire plug). I just used a quick connect to the hot wire of that plug – it is only powered up when the ignition is on. Page 482 of the manual labels this wire as the brown/white wire and is labeled "B" on page 482 and 480.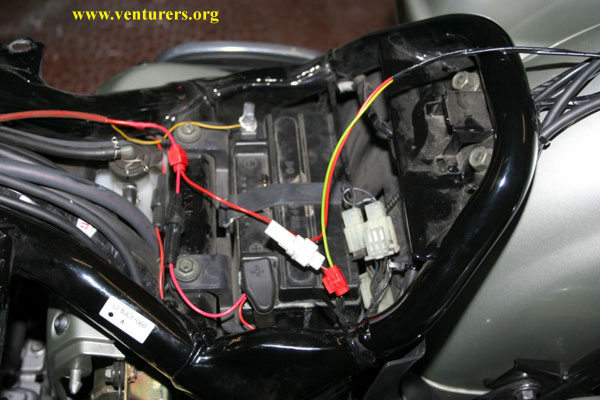 The PTT and speaker wires terminated in a black plug with six terminals. This is located under the pillion seat and is secured to the frame with a black plastic tab.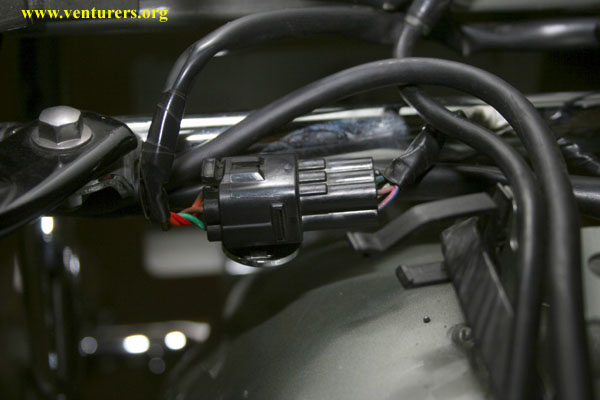 The plug 'in' from the PTT and speakers and 'out' to the bike loom is as follows:
In: green. Out: pink/blue
In: orange. Out: black
In: red. Out: blue/green
In: brown: Out: black/pink
In: nil Out: green/yellow (did not know what this wire was used for)
In: nil Out: yellow/white (did not know what this wire was used for)
I made my own rear push to talk button.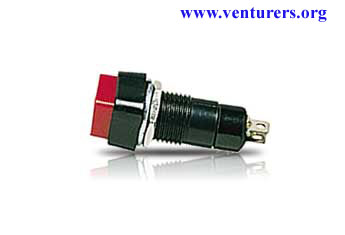 In Europe we don't have a rear PTT button just a mask button but we have the wires green and orange to connect one.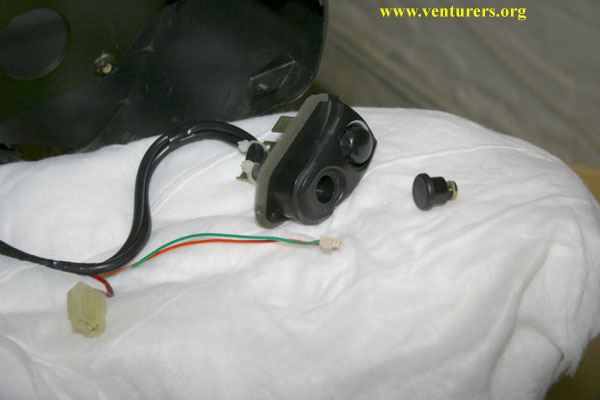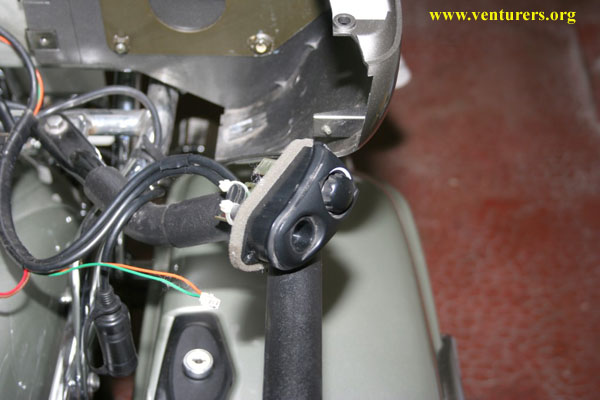 So I 've make a hole in the mask button and put the push button and connect it at the green and orange wires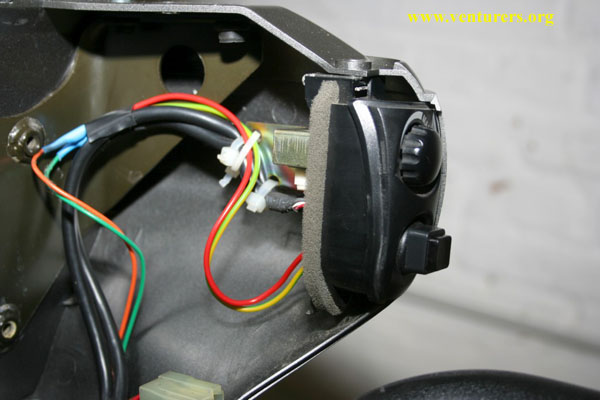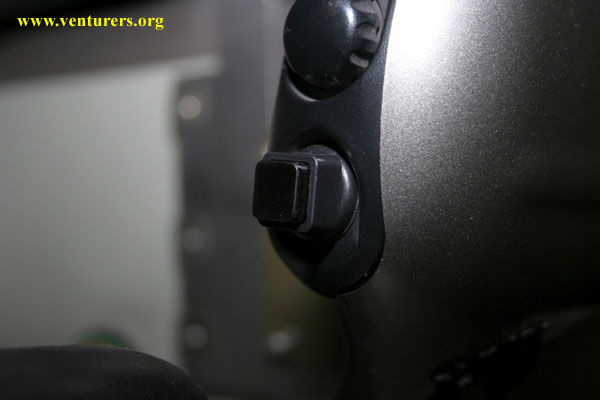 ---