Installing splitter on Aux jack and hooking up MP3 Player
Take off fairing front as shown in this article:
http://www.venturers.org/Tech_Library/index.php?action=article&cat_id=002004&id=179
Install a 1/8" stereo splitter to the Aux plug hookup inside the fairing. The Aux plug was hidden under the tape deck, but easy to get to as shown in the picture below: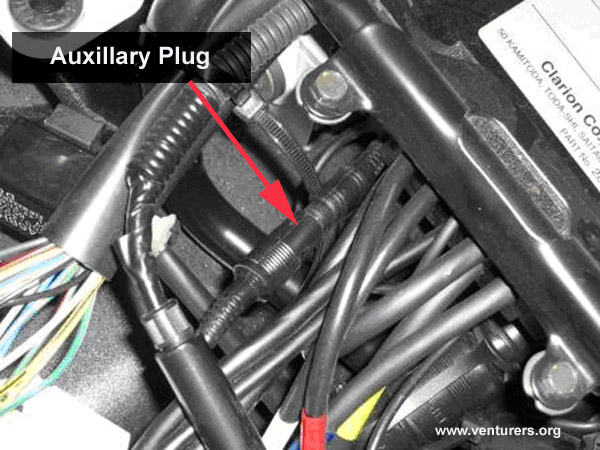 Here is the plug I used shown below. It is Radio Shack model number 274-879. I also used a 6 foot 1/8" stereo male/male cord to run from the fairing to the gas tank.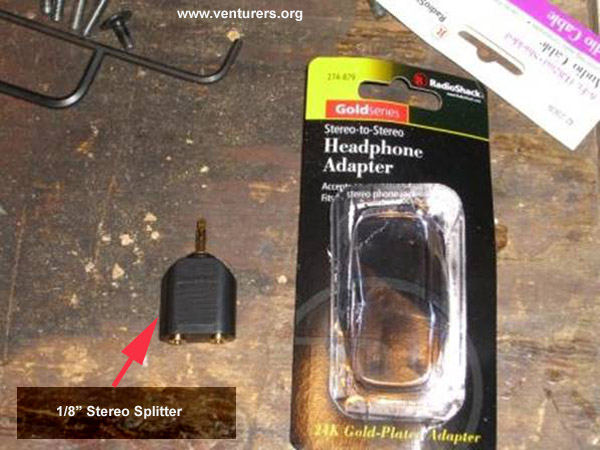 Note: Be sure that the splitter or adapter you purchase for this purpose is designed to split a stereo jack into two stereo jacks. There are several different splitters or adapters on the market used for different purposes and some of those split stereo into mono jacks. If the package says 'stereo to stereo' it is probably what you need, but if in doubt, ask a sales clerk.
Here is the splitter installed.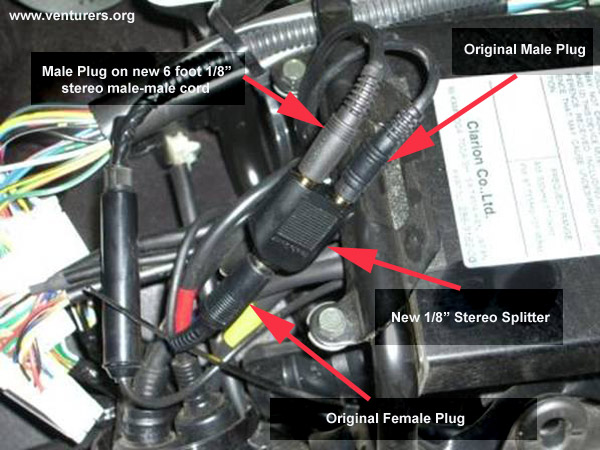 I ran the cord up through the neck and out where the headset plug is on tank as shown below: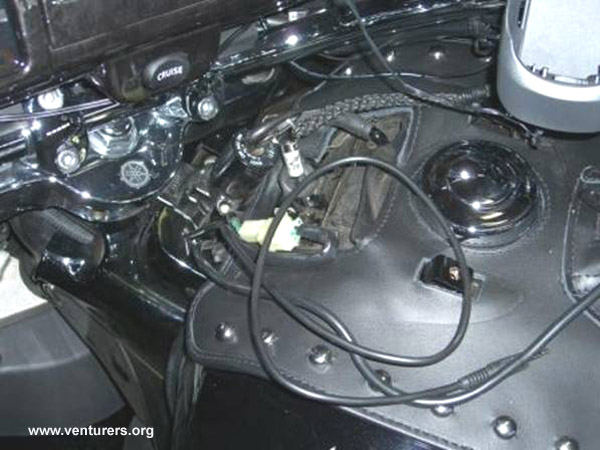 Here it is hooked up to a Phillips GoGear MP3 player. It is a little bigger than an Ipod: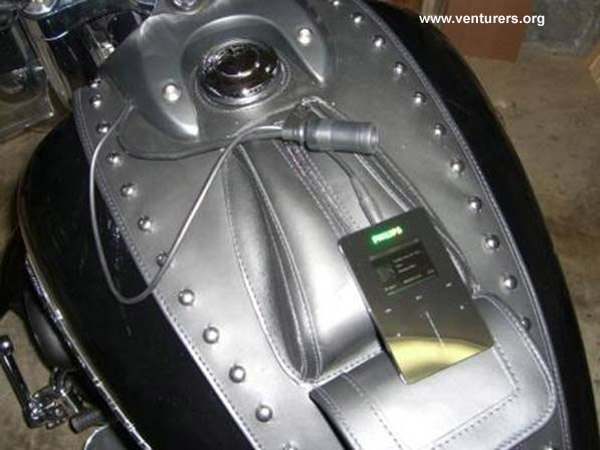 And finally, in the bottom pocket. You can also see my XM radio installed on the handlebars. Note that the XM radio is hooked up to the cassette deck with the tape adapter that came with the XM radio. The cord is thin enough that you can shut the tape door. My rain cover for the XM radio is a zip lock bag rubber banded over it.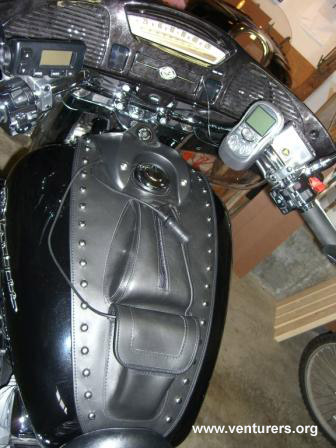 Last update: 12:06 PM Monday, February 6, 2006